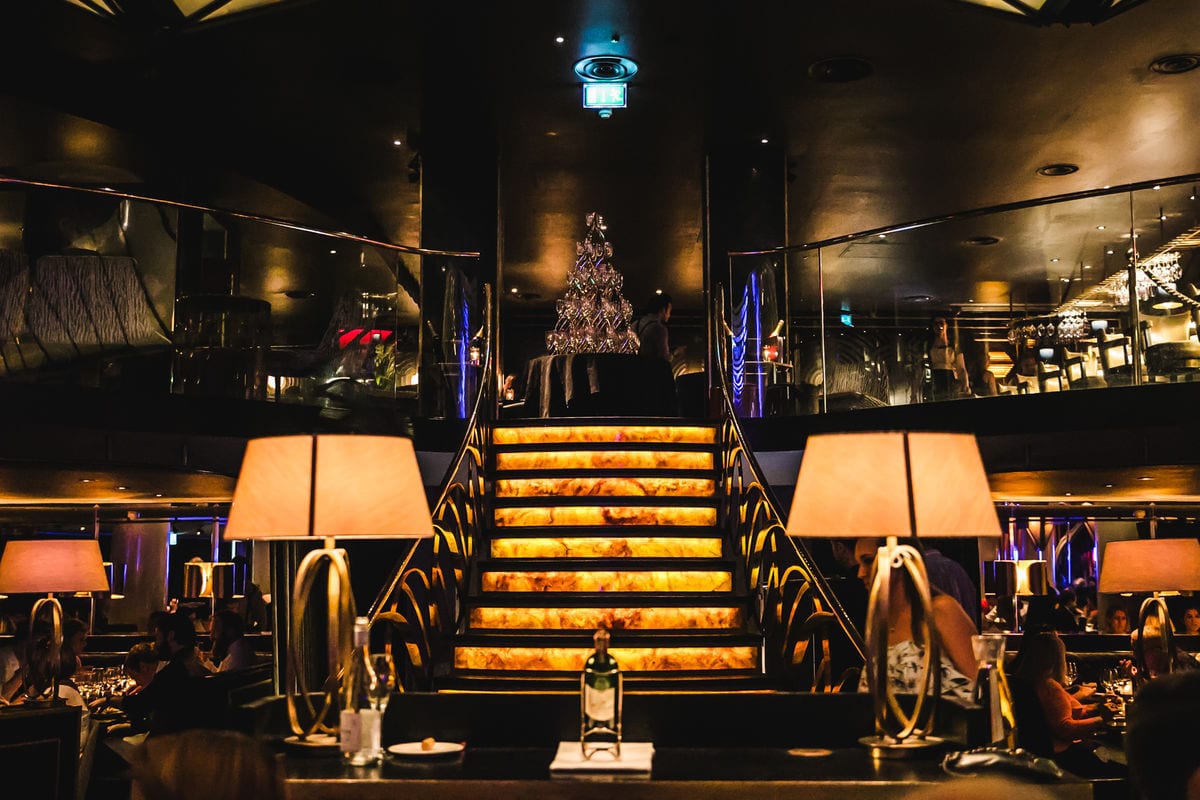 05 Dec

Quaglino's

I love a bit of history, especially when it comes to a beautiful glamorous restaurant that has over 90 years of history and it's still exudes the same class and style it had from the late 1920s.

Quaglino's is an extremely beautiful restaurant hidden in St James, the heart of Mayfair in London. It's 'respectable' underplayed doorway cannot prepare you for the wow factor you're about to experience when you glide down the first set of stairs. You literally feel like you're delving into the classic 1920s.

The restaurant has so much history and if the walls could talk it'll have a whole lot to say about the amount of well known people that have gone through those famous doors. From Princess Diana being sneaked through the kitchen to avoid paparazzis to Hollywood legends, to British royalty having a permanent table reserved for the family members. Also, ' … it was the first public restaurant ever visited by a reigning monarch, when the Queen and Prince Philip had dinner in 1956. '

To kick off … a bit of pre birthday R&R

@quaglinos

. This will be the second time (check my 'Food Review 2 ' highlights on my IG

@funjayjay

visiting this restaurant, exactly a year ago for a couples dinner. So it was intriguing to see how the service would be post Covid-19.
Pictures speak a thousand words but seeing each thought out detail of the decor theme & general atmosphere the moment you step in the restaurant is a show stopper. During this Covid times the staff makes you feel relaxed, safe and secure.
It's so refreshing to go to a restaurant and being serenaded by a live band whilst you enjoy some food, drinks & the company of friends & family. Due to social distancing regulations unfortunately patrons are currently not allowed to stand up & dance any longer. The music by @ottywarmann & co was smooth as silk and enjoyable, dishing out some oldies and new joints.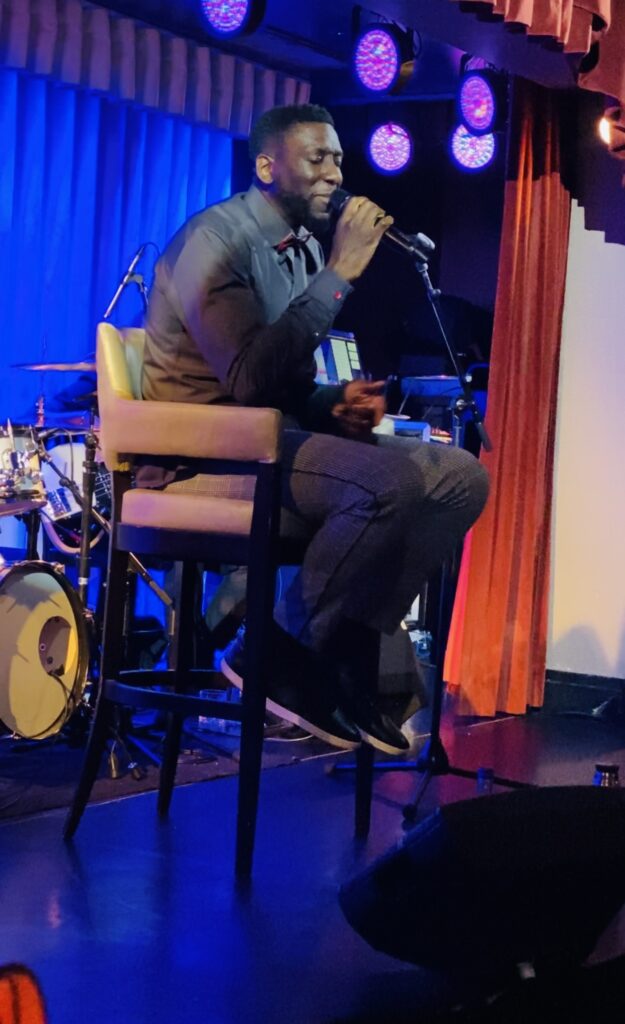 Extremely attentive staff, all wearing masks whilst serving the patrons and all work so well together to create a great experience for the customers. By the demeanour of the staff you can tell that they have been impeccably trained.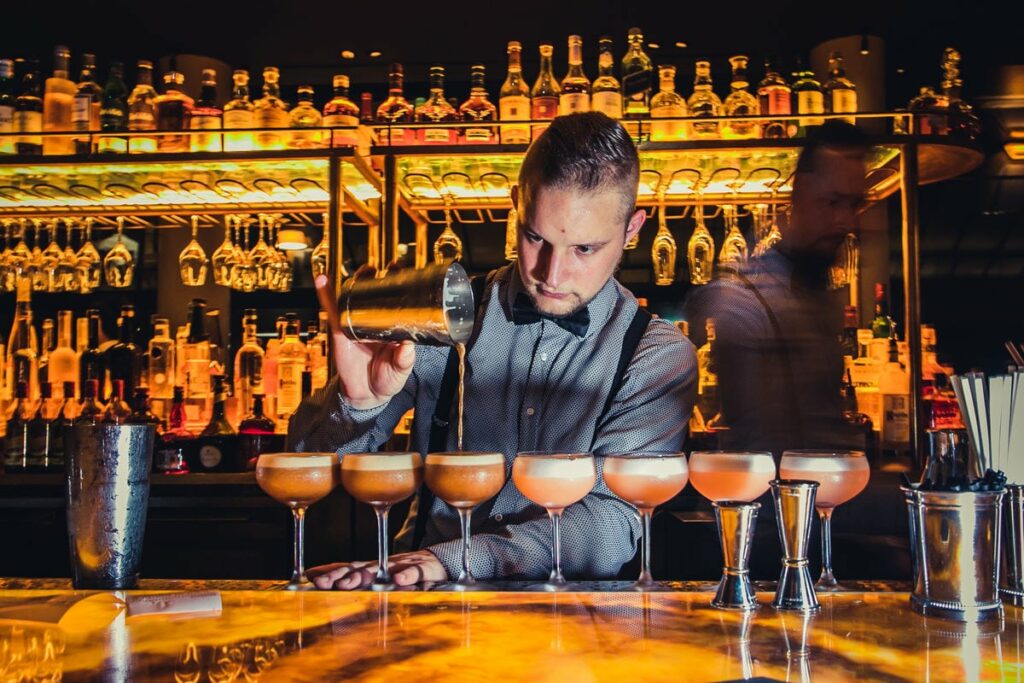 Based in the heart of Mayfair, but it is reasonably priced as you get a live band all through your reservation, attentive staff, a beautiful aesthetically pleasing restaurant and good food.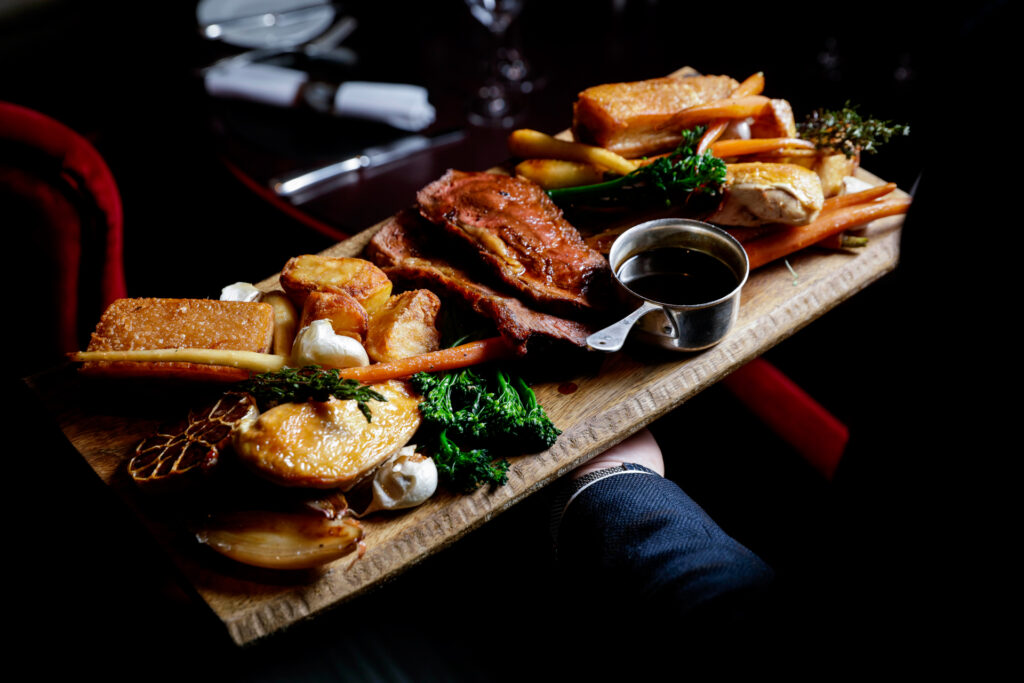 Food
We had the starters below which were all very tasty, well presented, perfect portions that hits the spot but not fill you up too much for the mains.
✨Duck Liver parfait with toasted brioche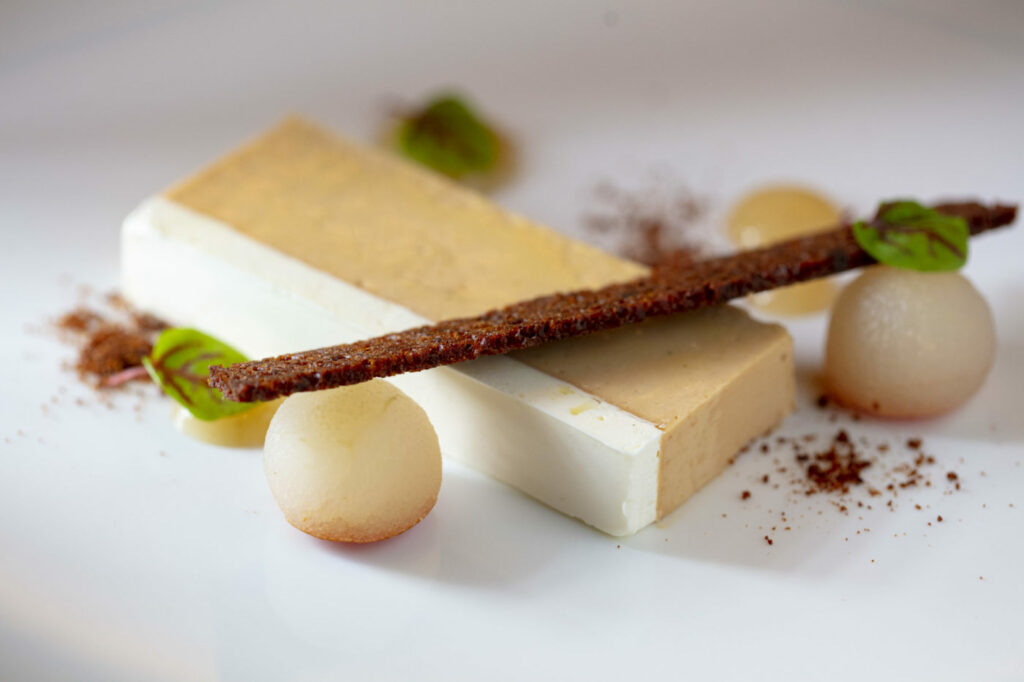 ✨Beetroot & Orange cured Salmon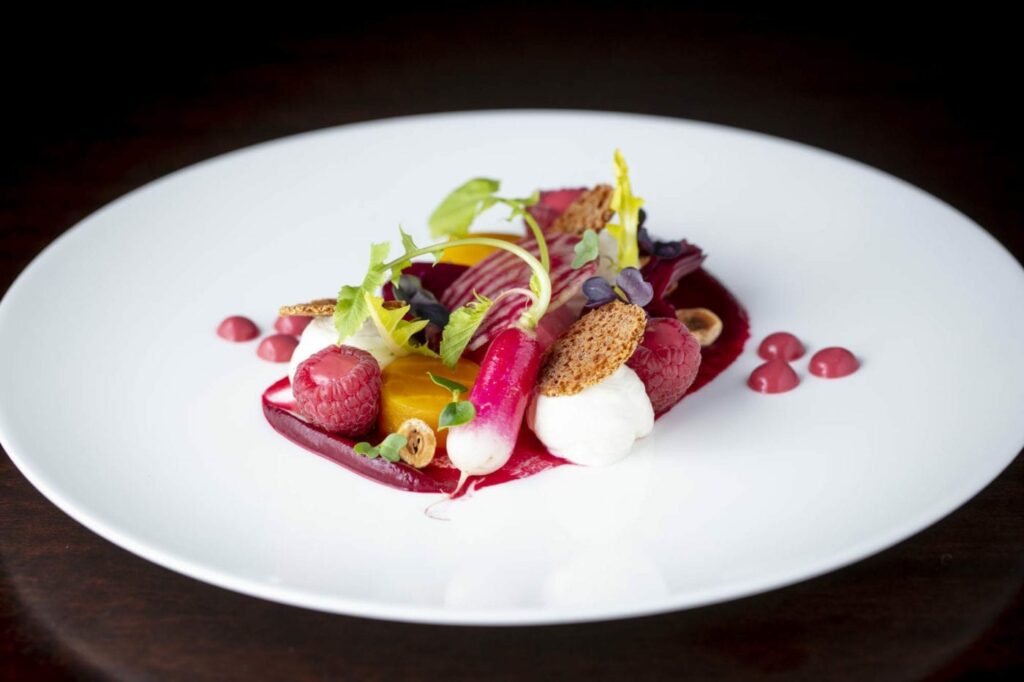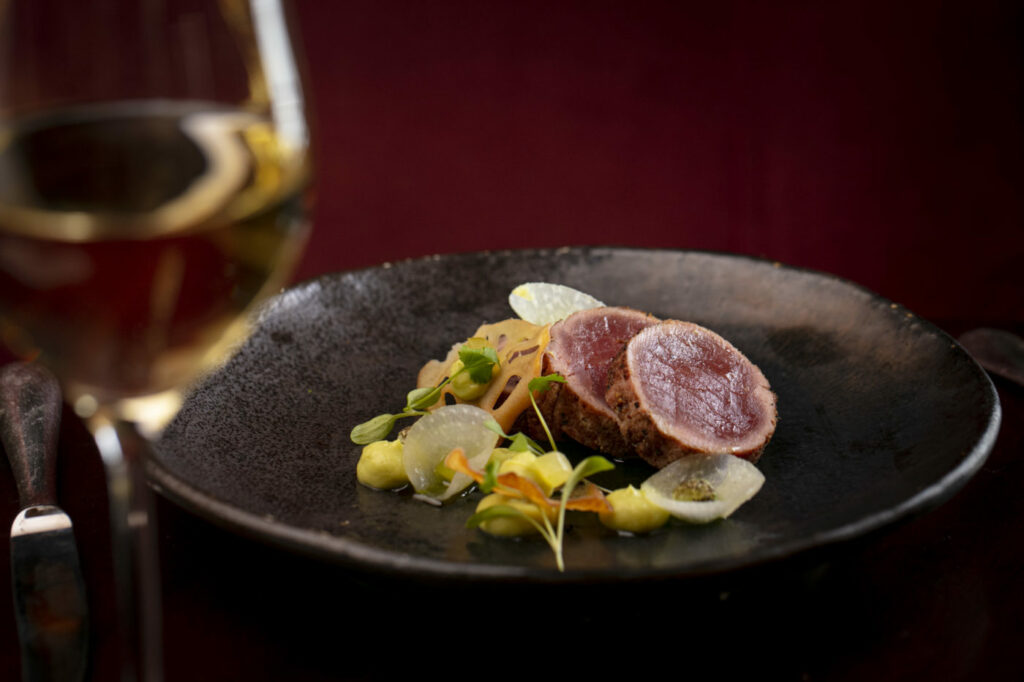 ✨Angus steak – one of the best I've had, loaded with flavour and melts in you mouth like 'budda' and the house peppercorn sauce & French fries accompanies it perfectly. I would also recommend the buttered new potatoes and steamed veg!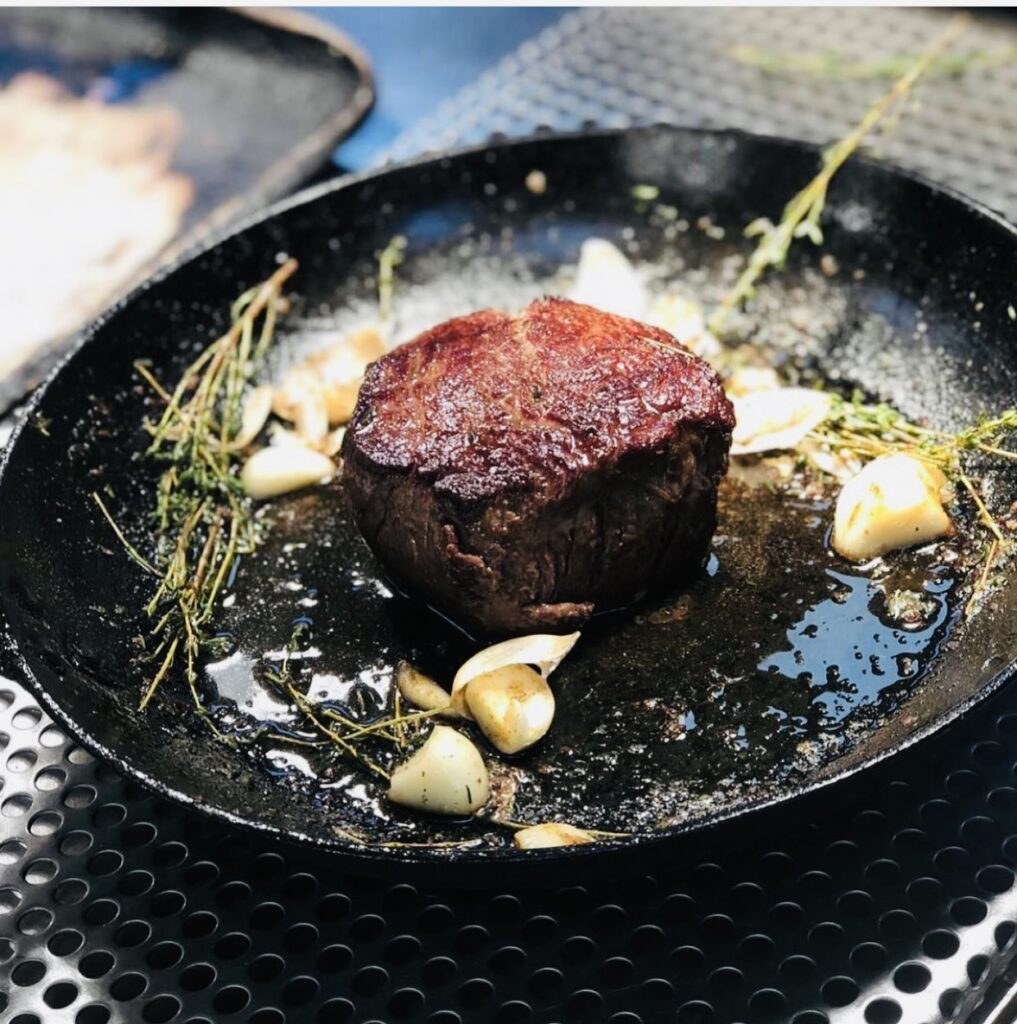 Location …
Ample parking all around the restaurant in which you may have to pay to park dependent on time of arrival.
Covid guidelines
Quaglinos have adapted well to the 'new norm' of keeping its patrons safe and are very particular when it comes to adhering to strict Covid-19 government guidelines.
There are automated hand sanitisers situated at the doorway and relevant areas around the restaurant.
Strict rules apply for all patrons to wear their masks walking to and from their allocated tables around the restaurant.
Every member of staff wore a striking pleated red mask and always ensures they kept a safe distance when attending to the patrons.
Each table is now limited to 6 people per table and are spaced out well, adhering to the 2m (6 feet rule).
In addition to the main restaurant, Quaglinos has beautiful private dining rooms, secluded areas, 2 beautiful bars and of course a great stage for the live bands.
The combination of intricately chosen glamorous decor, exceptional food, service, live music & dancing has created a very special intoxicating atmosphere which has truly made Quaglino's stand out to be one of the best restaurant experiences in London.
TIP: When making reservations (online), check out the scheduled dates of the acts that you would like to see perform. At the time of booking, you can also request a seat by the stage if you prefer.
xoxo
FunLola
---