14 Mar

Nine Favourite Things – February 2021

Hey Hey, it's that time again! Here to share with you a list of 9 things that caught my attention last month. Happy Mother's Day to all the great mommas, momma's momma's, momma's to be and those that do a fantastic job as surrogate mommas. We love you all!
---
1. Simply French Vanilla Syrup
Attention, all coffee lovers! Have you tried this French Vanilla syrup before? Dare I say I prefer the decadent taste of Simply French vanilla syrup to the Monin brand. Hey, everyone's taste bud is different, but it's always good to try something new. This French Vanilla syrup is yummy, Ideal for use in coffee, cocktails, shakes, smoothies, can also be used in baking or added to hot chocolate. Don't mistakenly buy the sugar free version of this vanilla syrup. If you're going to enjoy your drink, just get the normal one. You can do a 20 minutes cardio workout after to burn off the few teaspoons you put in your coffee… if it makes you feel better! Haha! Simply French vanilla syrup…. I highly recommend!.
---
2. MOSUO Milk Frother Handheld Coffee Frother Electric Whisk, USB Rechargeable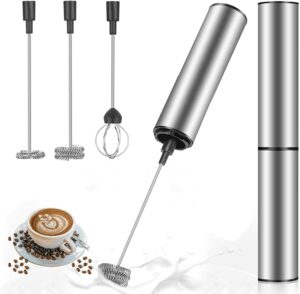 One of the things I miss terribly is a good frothy coffee from Starbucks. This impressive USB Rechargeable Barista
style hand held frother is the next best thing to a frothing machine! It comes with 3 detachable heads, a mini balloon whisk, single spring head frother and a double spring head frother in which each of them gives a very powerful 2 speed rotation. It's a very sleek piece with a hidden compartment in the tube to store your USB cord. The frother is long lasting for a hand held and once fully charged it can last for a few weeks. I always look forward to my morning coffee nowadays and you can catch me on most mornings on my Insta stories using it.
---
3. Fluffy Long Dressing Gown/Robe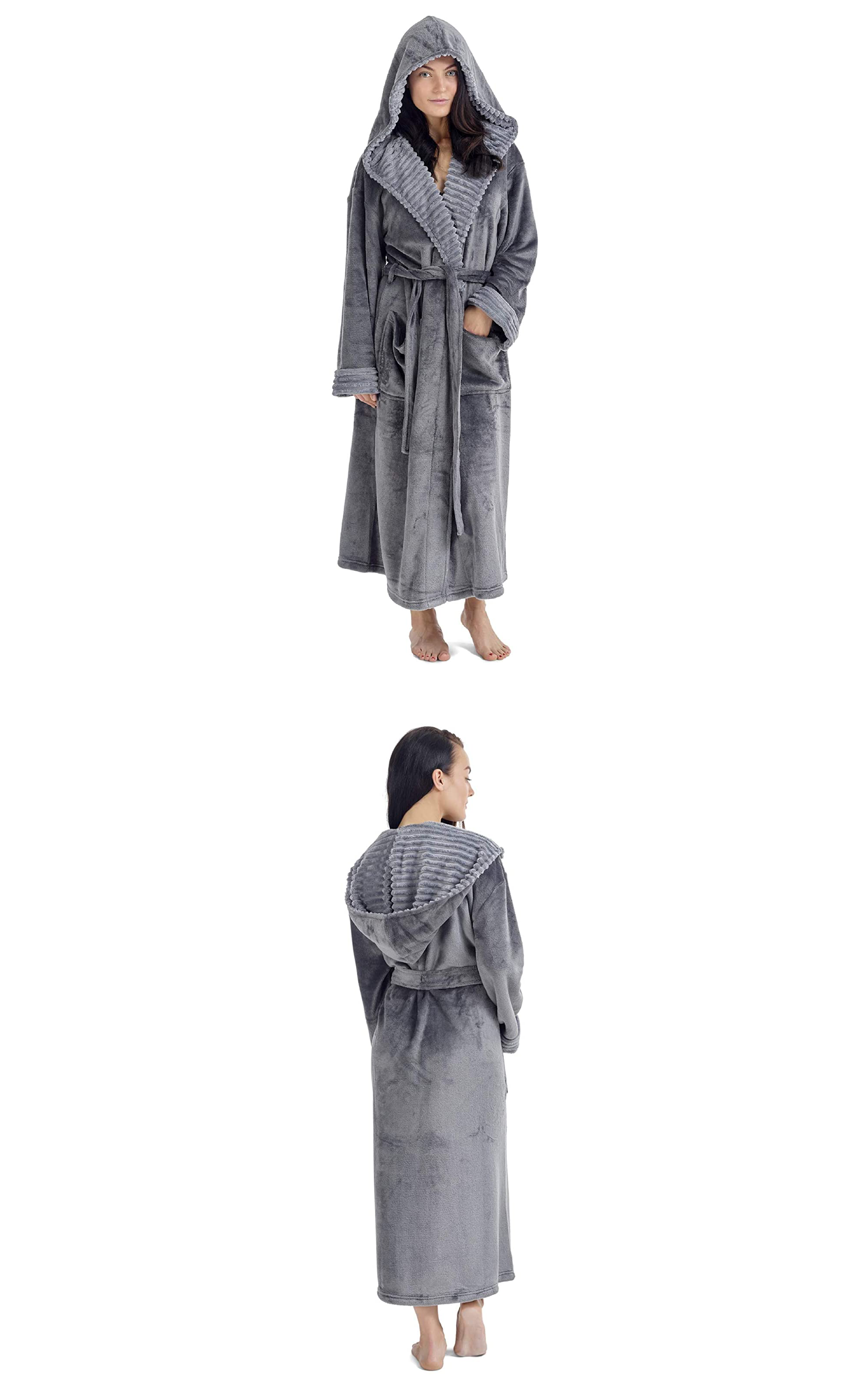 Winter weather may be dwindling down slightly to welcome Spring/Summer, but I'm not ready to give up or put away my plush velvety robe! There's just something comforting about being encased in a plush hooded robe. The City Comfort fluffy dressing gown has a soft ribbed hood, it is the perfect loungewear robe that can be thrown on anytime of the day.
---
4. OMOTON Phone Stand Dock Cradle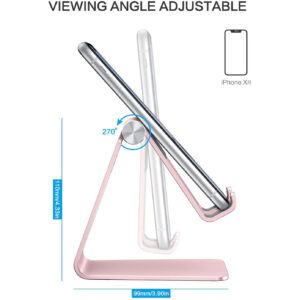 Still loving this solid phone stand and it has proved extremely useful especially when I'm filming my food videos and taking calls. It has an angle viewing range that is adjustable to accommodate different viewing demands, hands-free to enjoy your videos, cooking, face-time and online courses.
---
5. Ring Light with 2 phone holders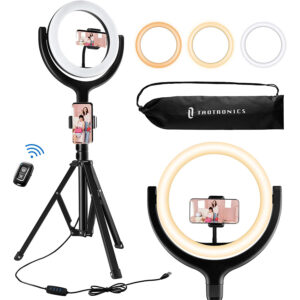 If you want to level up your Selfie, You Tube videos, Live streaming and IGTV recording game, you can't go wrong with the TaoTronics Selfie Ring Light with a Tripod Stand, 2 Phone Holders to allow you to film from 2 different angles and Bluetooth Remote Control.
---
6. Uncle Bens Brown Rice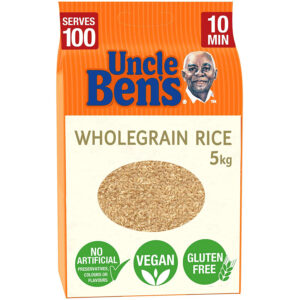 I remember the first time I tried brown rice, it was absolutely disgusting, it tasted like I was trying to chew on a corn cob husk, absolutely tasteless! Well.. over the years, having the opportunity to elevate my taste buds through my recipe developments. I've come to realise that you get what you pay for…. literally! The 'brown rice' I tasted the first time was a very cheap option, over the years trying out great quality brown rice (ITSU do amazing brown rice pots), whilst putting together a healthy meal plan, my other half introduced me to Uncle Ben's Brown rice and the entire family has been an avid fan since then. It's a staple in our home, absolutely delicious cooked plain or made into Shrimp Fried Rice, Jollof Rice, Coconut Rice and many other options. Most importantly it's a great alternative healthier option to white rice.
---
7. Kenwood Multi pro set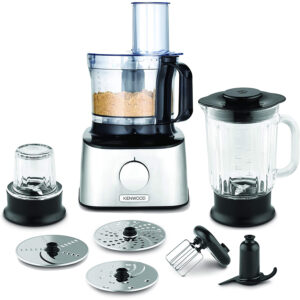 What's not to love about Kenwood products? I've been using my Multi pro set for over 6 years and it's still going strong with every recipe thrown at it! It's durable, versatile, long lasting, great quality and still withstanding the test of time. If you're a Kenwood newbie (or not) this is a great multi purpose starter kit that'll cater to a high percentage of your food prep in the kitchen. The Multi pro set consists of a compact Food Processor, 1.2 Litre Bowl, 1.2 Litre Thermo-resist Glass Blender, Dough Hook, Whisk, Reversible Slicing and Grating Discs and Spice Mill. All for an amazing package price.
---
8. Electric USB Flameless Rechargeable Lighter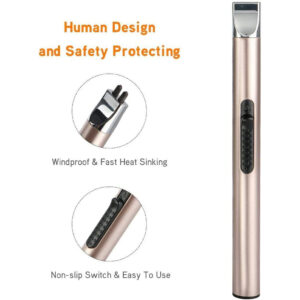 An impressive useful and safe way to light your candles or anything that requires 'lighting'. The REIDEA Electric USB Windproof Flameless Rechargeable Lighter. No gas or fluid required and doesn't exude any flame. A one time charge can last to more than 60 times usage. Say no more…. it's a great piece to have around the house.
---
9. Ikoyi Chapmans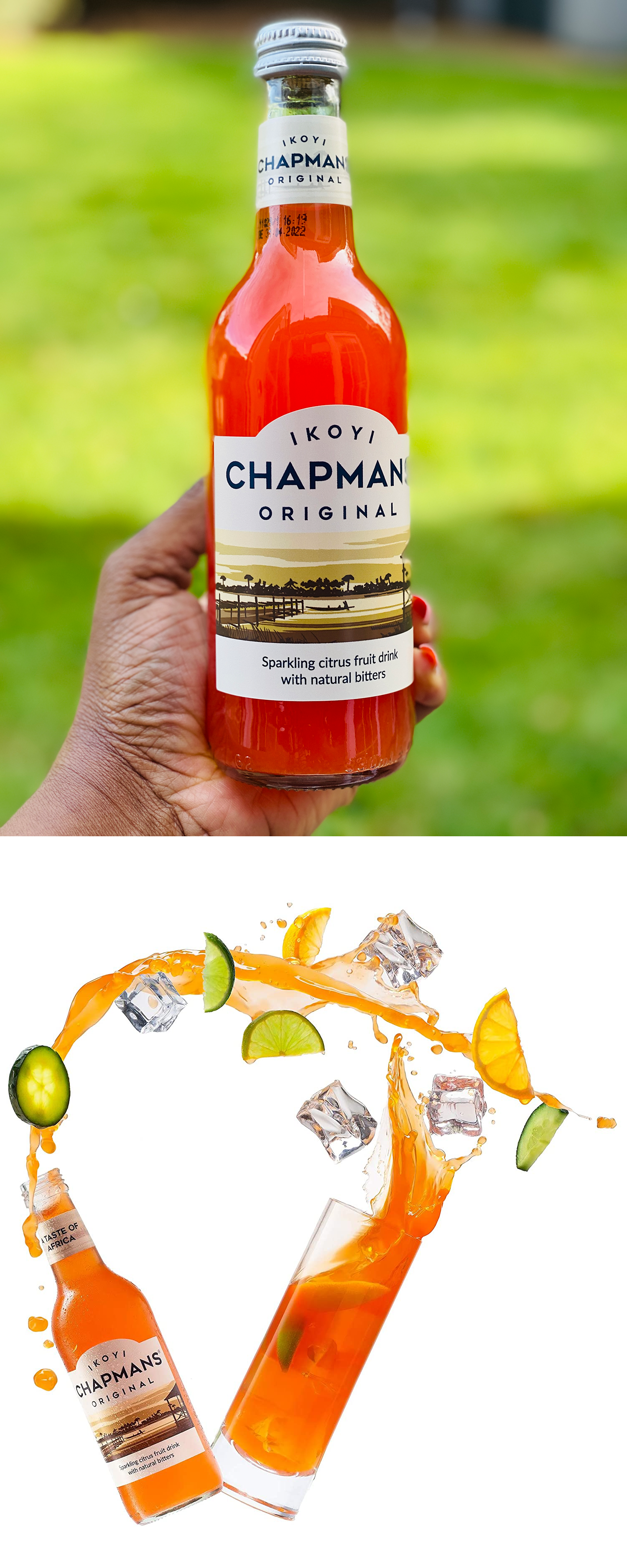 If I had to think about a beverage that reminds me of my childhood, without hesitation, it'll be drinking Chapman. A refreshing thirst-quenching chilled glass of Chapman under the immeasurable heat of the Nigerian sun! The weekend visits to Koko Dome , hanging around the swimming pool with childhood friends and cousins at the Tennis Club drinking Chapman, with freshly baked meat pies, sausage rolls and puff puff. Whilst 'Ahn Daddy' (my dad) & his friends play tennis or have a catch up nearby. Then in my early teen years, visiting Ikoyi club with family friends, the love of Chapman resonated again.
I've tasted a lot of Chapman versions since then, some good, some too sweet & some watered down when served at restaurants. I'm not sure which rock I've been under but I stumbled upon Ikoyi Chapmans on social media. It was the bottle and the name that caught my attention because it brought two areas of nostalgia, Ikoyi club in Lagos & one of my favourite childhood drinks, Chapman! I went over to their website I was even more mesmerised about the story of the two owners of the company Gary and Mike!
One thing I loved about the Ikoyi Chapmans experience wasn't just the swift delivery, the unique mode of transport but the entire packaging. The non-alcoholic sparkling soft drink sold in cases of 12 has the perfect consistency and the mix of this nostalgic drink is presented in an eye catching (330ml) glass bottle at only 69 calories per bottle! It is gluten free, vegan and better alternative to calorie & sugar filled soft drinks. Chapman wasn't something you could lay your hands on back then in a premixed bottle or can. I absolutely love the look & the taste. Ikoyi Chapmans serves as a great mixer as well. You can have it with a little Gin, Vodka, Rum or Prosecco or simply perfect on its own.
You can place an order for delivery on the Ikoyi Chapman website. If you use my discount code 'FUNJAYJAY' at checkout, you'll get 15% off your total (Chapmans) order! It's also a free delivery (UK mainland addresses ONLY) to your door.
Enjoy!
---
If you do purchase any of the items I have suggested please tag me on social media, @funjayjay as I would love to see what you purchased.😊
xoxo
FunLola
---