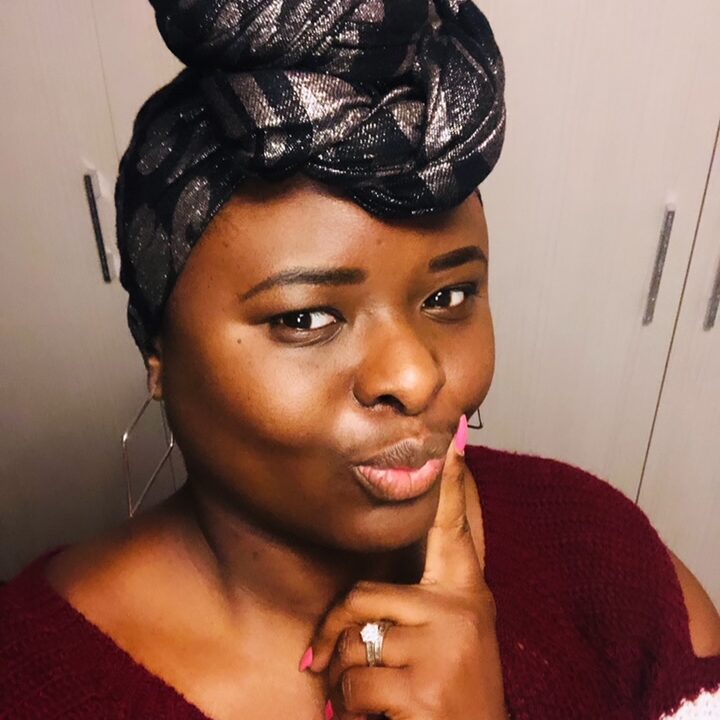 28 Nov

The 'Lockdown' uniform …!

" Stay home .. but if you must go out you can / You must not mix with other families but if you must you can meet up with one friend or 2 or 3 or 4 or 5 / Don't go to work but go to work if you must. "

We really don't know where we are coming or going in these Covid-19 streets of UK, but staying indoors is the best way to keep you and your loved ones safe and keep the virus contained. Remember .. HANDS . FACE . SPACE . 

One thing for sure, there are essentials Covid-19 must haves, in which at the top of the list (besides food, glorious food) is good quality comfortable loungewear and sleepwear.

I find myself being an avid fan of fun coordinated loungewear and sleepwear.

I know I'm not alone when I say I go from sleepwear to loungewear back to (a different) sleepwear on a daily basis. It's a thing of joy when you look forward to having showers in between a hectic day and slipping into something comfortable to mark 'the end of the day'.

 

Loungewear

I adore the loungewear sets from Missy Empire, they have comfortable options of fun affordable co-ods.
When it comes to sleepwear, most are not a fan of wearing 'dental floss' to bed, especially during cold seasons. 'Dental floss' is alright to tantalise your partner during bedroom shenanigans and swinging from your various bedroom chandeliers, but when it comes to actual sleep? Hunnay… it's mind over matter kinda situation! It's all about being able to move around freely, toss and turn without any restraint, in comfortable sleepwear and as time goes by, more women, regardless of age are opting for stylish classy PJ sets as sleepwear choice.. As it is important to go to bed in 'comfort' it doesn't mean one has to opt to wear bed clothes that looks like they've gone through the wringer multiple times.
Some simply prefer wearing a long dressing gown on top of their sleepwear with bonnets/scarves, which is a nice perquisite before entering the world of loungewear during the day. If you wear a hair bonnet to bed,
@sylknytes
, a new sleepwear company that sells luxurious robes in different lengths with matching satin hair bonnets that is kind to your hairline and skin texture. At the same time, it's a complete set you'll be happy to wear to open the front door if caught unawares. Gone are the days where you'll hear the doorbell ring and run to go put on something more 'presentable' as you would not want to be caught dead in a mismatched old pyjamas and tattered head scarf.
Silk sleepwear …
As we come of age, pure silk sleepwear is a luxury item that every woman and man should treat themselves to and have the experience of bestowing such fine fabric on our bodies. Pealsing, Lily Silk and The White Company are a few in a long list of brands that stock high quality silk PJ sets that definitely deserves a place in your closet and on the Wishlist.
Benefits of sleeping in silk?…
The smooth, soothing, cool sensation of silk against the skin helps replenish moisture, reduces static, thought to help with wrinkles as well.
Silk also has thermoregulator qualities, which means you will stay warm in winter and cool in summer when you wear silk sleepwear to bed.
Some have refused their silk sets to be confined to just the bedroom as they are deemed too pretty & luxurious. Luckily the trend of wearing bedroom wear outdoors has been hyped, seen teaming silk pyjamas with a beautiful pair of heels & a clutch bag.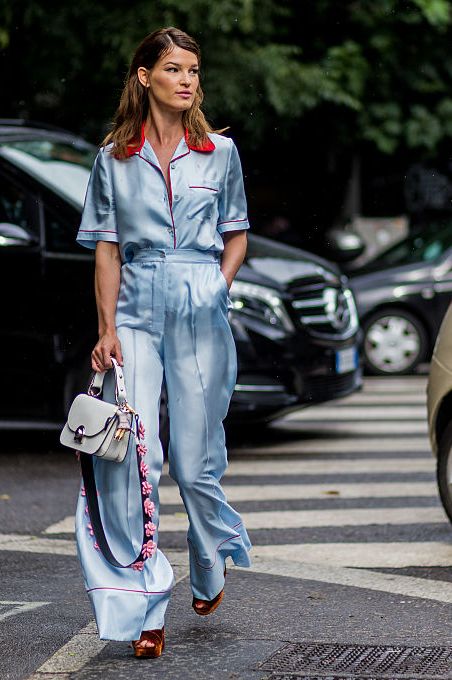 Satin sleepwear …
A more affordable sleepwear with a lush look is Satin, and a few favourite online stores that has a ton of styles and patterns of chic, comfortable satin pyjamas set are SHEIN, ASOS and the ever reliable Marks and Spencer. If you want something a little 'brighter' PrettyLittleThings have an array of styles and cuts to suit different shapes and sizes.
Now… we cannot leave the men out of this topic. There's just something 'shrin shrin' about a man in a nicely co-ordinated loungewear and even better when they put on a complete PJ set or a solid looking kaftan as sleepwear.
Dependant on budget, Abercrombie and Fitch, Addidas, Nike and ASOS are just a few fantastic options of men's loungewear.
For sleepwear that double up as great gifts, check out Lily Silk, Matches Fashion .
Good quality sleepwear and loungewear will serve as great Christmas gifts, especially if the aim is to get loved ones affordable presents that won't break the bank and will no doubt be utilised to its fullest capacity.
It's a good move investing in comfy sets that are kind to your skin and doesn't make you break out in a sweat and a rash whilst lounging and/or sleeping. You can use all the expensive skincare products but when you end up putting on sand paper texture (the Brillo effect) sleep wear to go to bed in, it defeats the purpose of your self-care routine.
Let me know your thoughts in the comments below. Also, what do you think about matching His and Hers sleepwear?
xoxo
FunLola
---