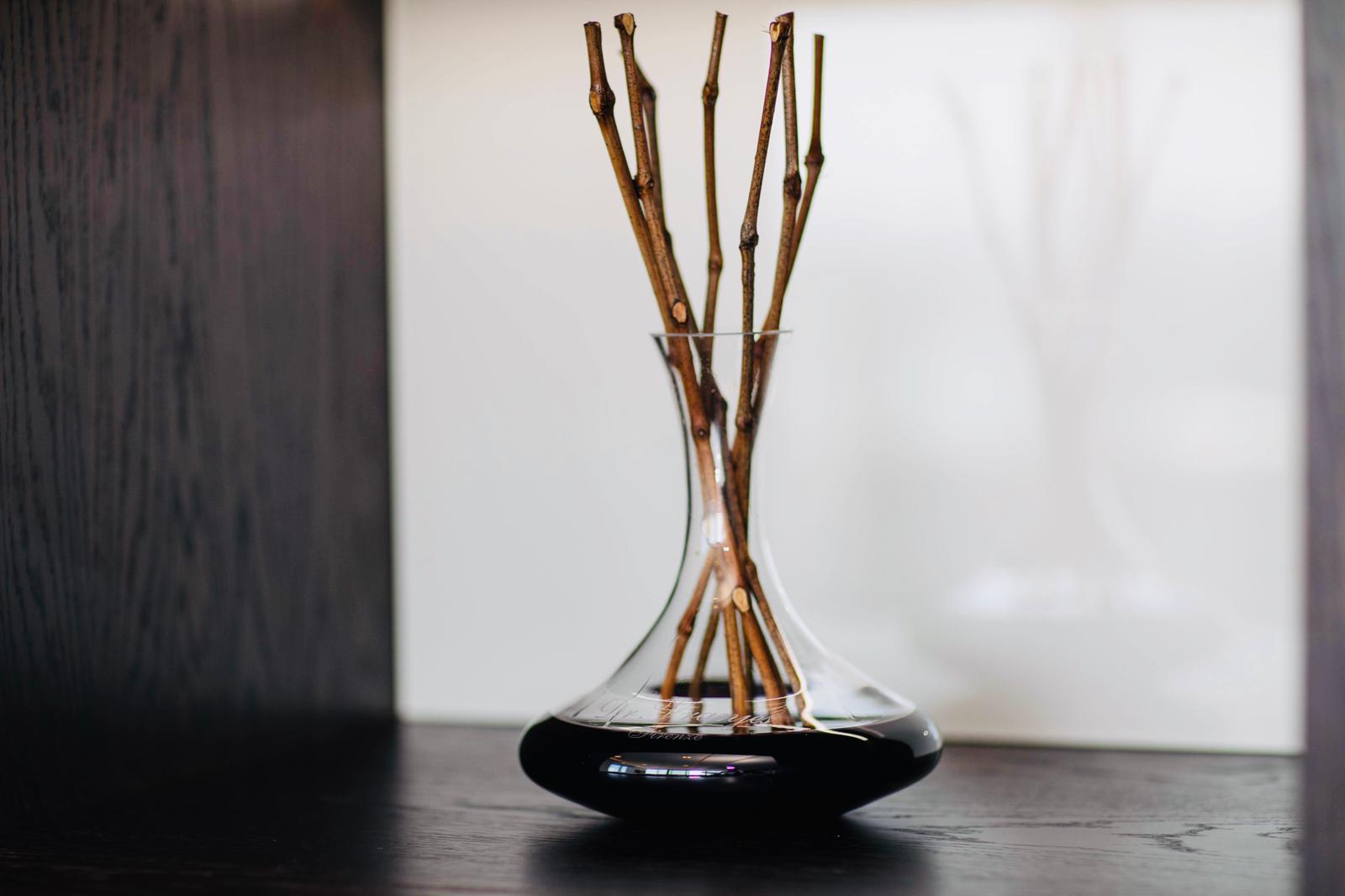 22 Aug

Diffusers

I'M IN LOVE WITH D 'FUSER !
I absolutely love using diffusers as they make a noticeable difference when added to a space in a home or work environment. Not only do they serve as vessels that purge out luxurious fragrant relaxing scents, they can also serve as a robust decorative piece ! Just like we all have a favourite perfume as a signature scent, using specific reed diffusers in the home can also give your space a 'signature' scent.
During trial and error phases, my go to places to experience the smell of diverse diffusers from different brands are HomeSense & TK Maxx. I'm known to spend hours on end on the aisle of the stores sniffing candles and diffusers to no end, reading the notes they are made of and mentally trying to place them in different parts of my home.
Nowadays, there are so much varieties of good quality diffusers ranging from high street prices of £3.49 up to (and not limited to) high end ones costing £350+. It's the content of the 'vessel' that does it for me, the look of the bottle is secondary. I mean, what's the point of having a pretty expensive looking diffuser if the contents smell horrible (I've come across many that smell like stale pot pourri… or worse) and chokes once it hits your nostrils.
Tip: For unpleasant looking bottle of diffuser in which the contents smell great, you can tip the content into a prettier, sturdy looking diffuser bottle, source longer or different colour reed sticks and make it your own.
Favourites of mine that I have used for decades repeatedly:
Supermarket Reed Diffusers
High street store Reed Diffusers

Luxury High End Reed Diffusers
From a decor & aesthetic perspective, I love the recognisable, strong, sturdy, amber glass look of Culti Milano and the extremely strong delightful scent of the Dr Vranjes collection, featuring two favourites of mine, the Rosso Nobile & Fragranza D'Ambiente which are long lasting and perfect to use in hallways, landing & the lounge, when interior styling homes or offices.
I love when a Diffuser doubles up as a decor statement piece and Dr Vanjes Rosso Nobile Bordeaux bottle & decanter fits the bill perfectly.
Not only does having this exquisite specimen displayed in a Decanter and 750ml Bordeaux Bottle makes it aesthetically pleasing, you also get an exquisite fresh smell of orange, violet, magnolia, plum, strawberry and berry fruits. The seasoned wood and Birch offsets the look of a fine Tuscan wine, topped with vine reefs. You get the best of multiple worlds!
If you would like your guests to be drawn to a masterpiece that doubles up as a vessel pumps out an exquisite long lasting scent, Rosso Nobile in a Decanter ticks the box. For a decadent scent that last long even after the last drop is gone from the bottle, the fragrenze D'ambiente is a great choice.
New collection can be found over at Dr Vranjes website. I can't wait to take the Maserati diffuser for a 'test drive! '
An unboxing clip of a beautiful Dr Vranjes Rosso Nobile Decanter can be seen on my channel 'FUNJAYJAY | Styling a penthouse apartment with Dr Vranjes Reed Diffusers and Room sprays'
Automated Diffusers
I remember walking into the foyer of The Knightsbridge and stopped dead in my tracks when I was engulfed by the most beautiful scent, at first, I thought it was the massive vase of fresh flowers on the counter in the middle of the foyer, but I was quick to give it a good sniff and confirmed the smell wasn't coming from the flowers. I later spoke to the doorman about it and he was kind enough to let me know that the diffusers are installed in the vents and the 'sprays' were automated! This is the same effect used at the FontaineBleau hotel in Miami, due to the size of their foyers, large spaces can't rely on fresh flowers & bottled reed diffusers scattered around the reception area to give their continuous signature smell. There are numerous companies that go as far has creating and installing your own bespoke scents for your home.
I'm an avid believer of homes smelling inviting the moment you open your door, not just for guests coming over, but for ourselves when we come home to our 'sanctuary' after a long day away, it's nice to be engulfed by a lovely crisp fresh smell. We must make a habit of leaving one great scent by the door, as a metaphoric 'Welcome Home'. Even if you do not have space in your hallway to place a diffuser, there are plug ins that save the day and last between 60-90 days before a refill is required. Ambi Purr 'Thai Orchid' and 'Fresh Cotton' are great scents that can be used in hallways and bedrooms (in place of diffusers) as they are not overpowering.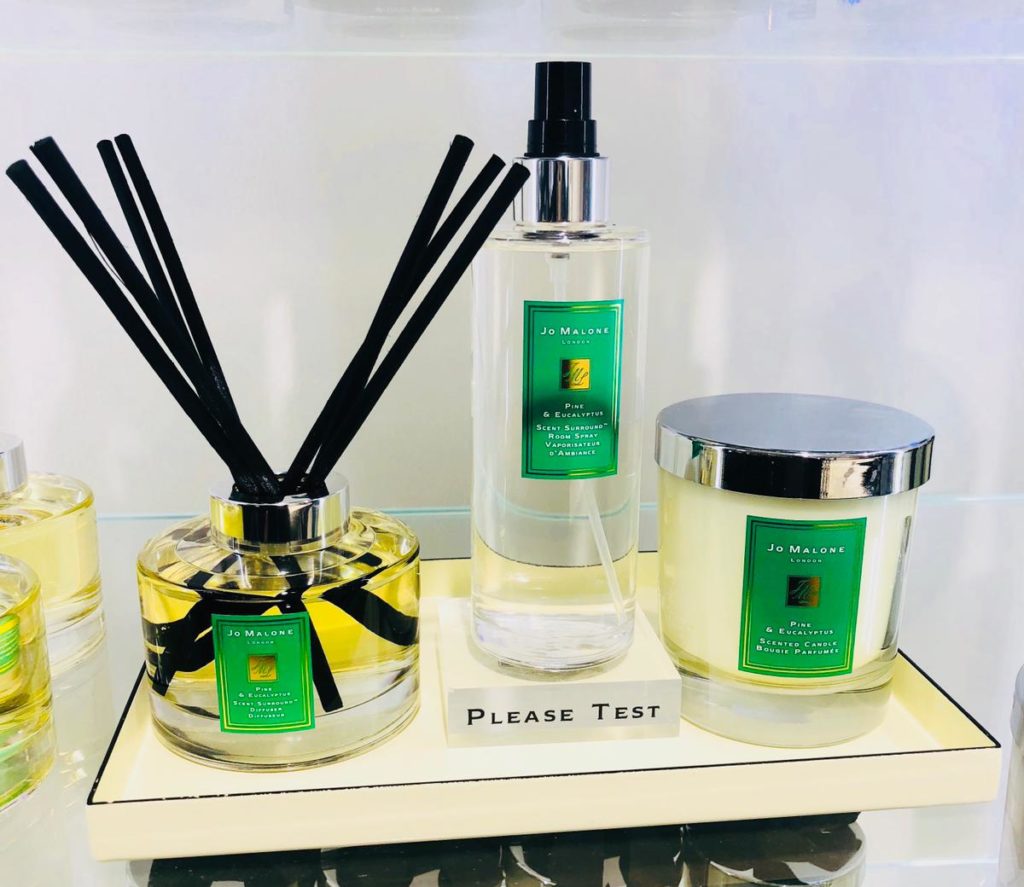 The love for scented candles? …. well that is another story for another blog post!

xoxo
FunLola
---