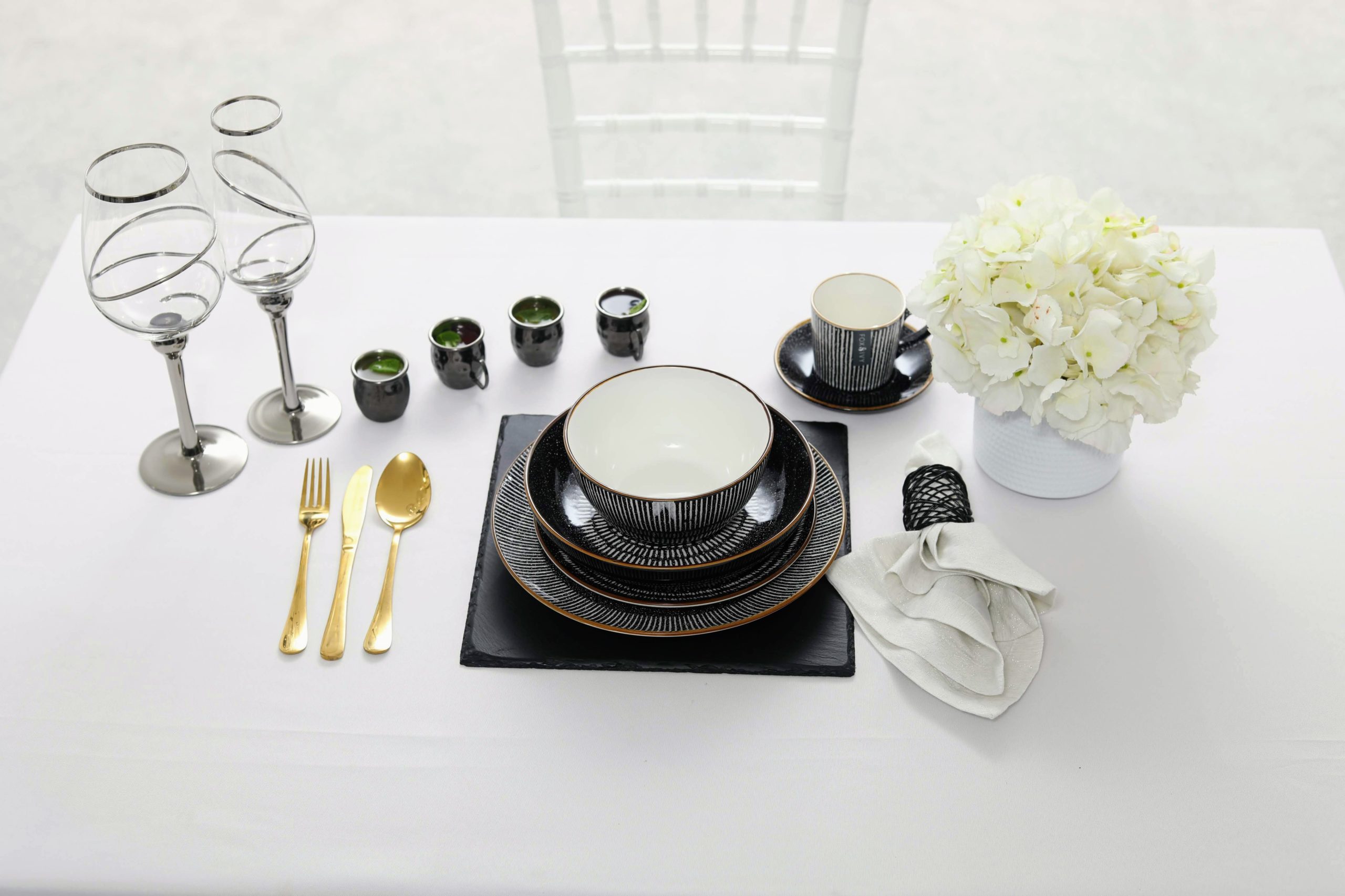 08 Aug

Tablescaping

" A beautiful tablescape sets the tone for what is to come ……. " – FunLola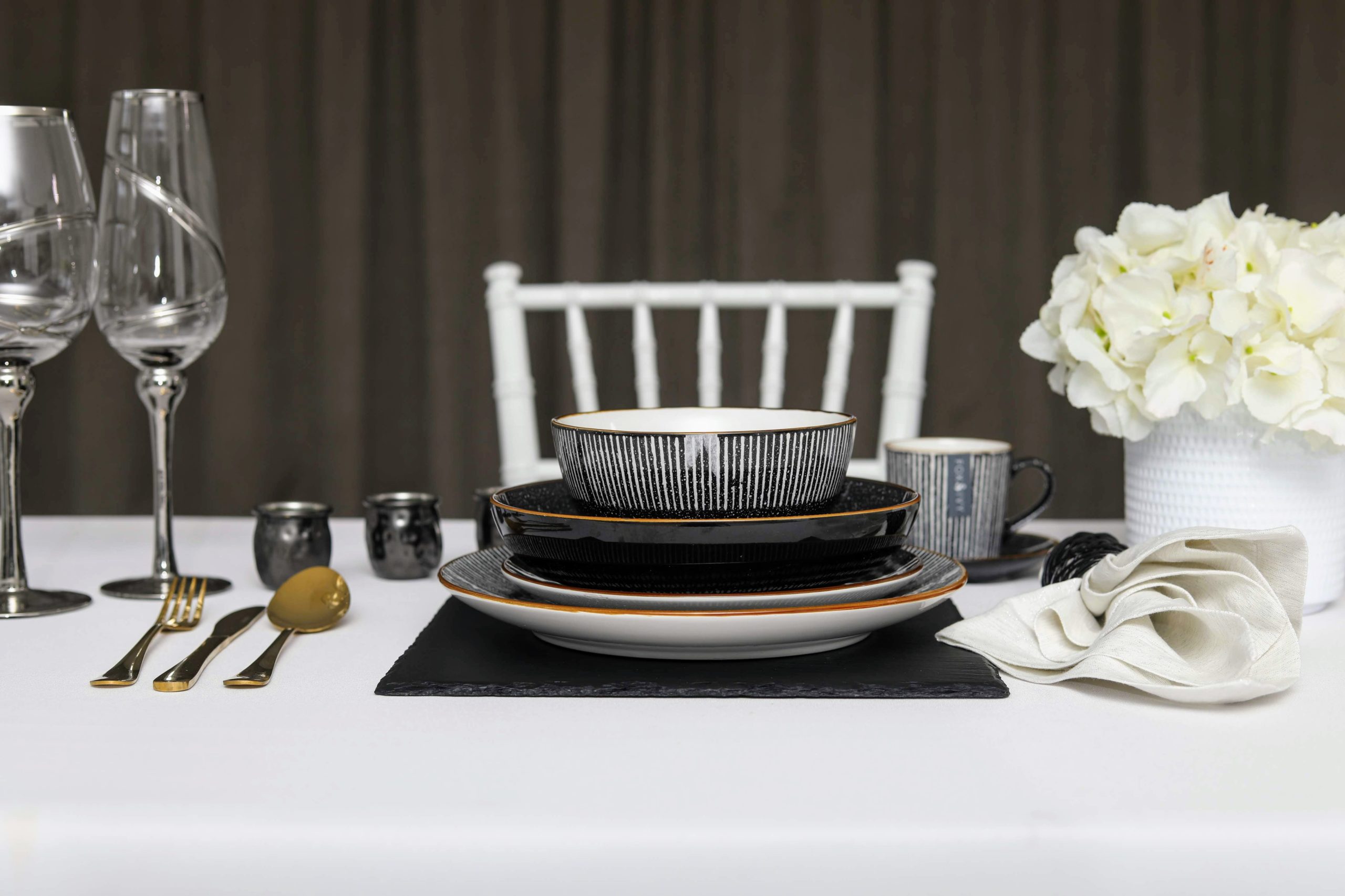 As we spend more time indoors during this COVID-19 isolation period, food, laughter and presence of family in the home has been a form of solace and coping mechanism for most. This is great time to experiment different table setting options, both indoors and outdoors, to help with a change of scenery in the home and have something to look forward to during meal times, be it Breakfast/Brunch, Lunch and Dinner.
There are 3 ways of setting a table, Basic, Casual and Formal, check out the table setting guide, which details table setting format with the help of diagrams.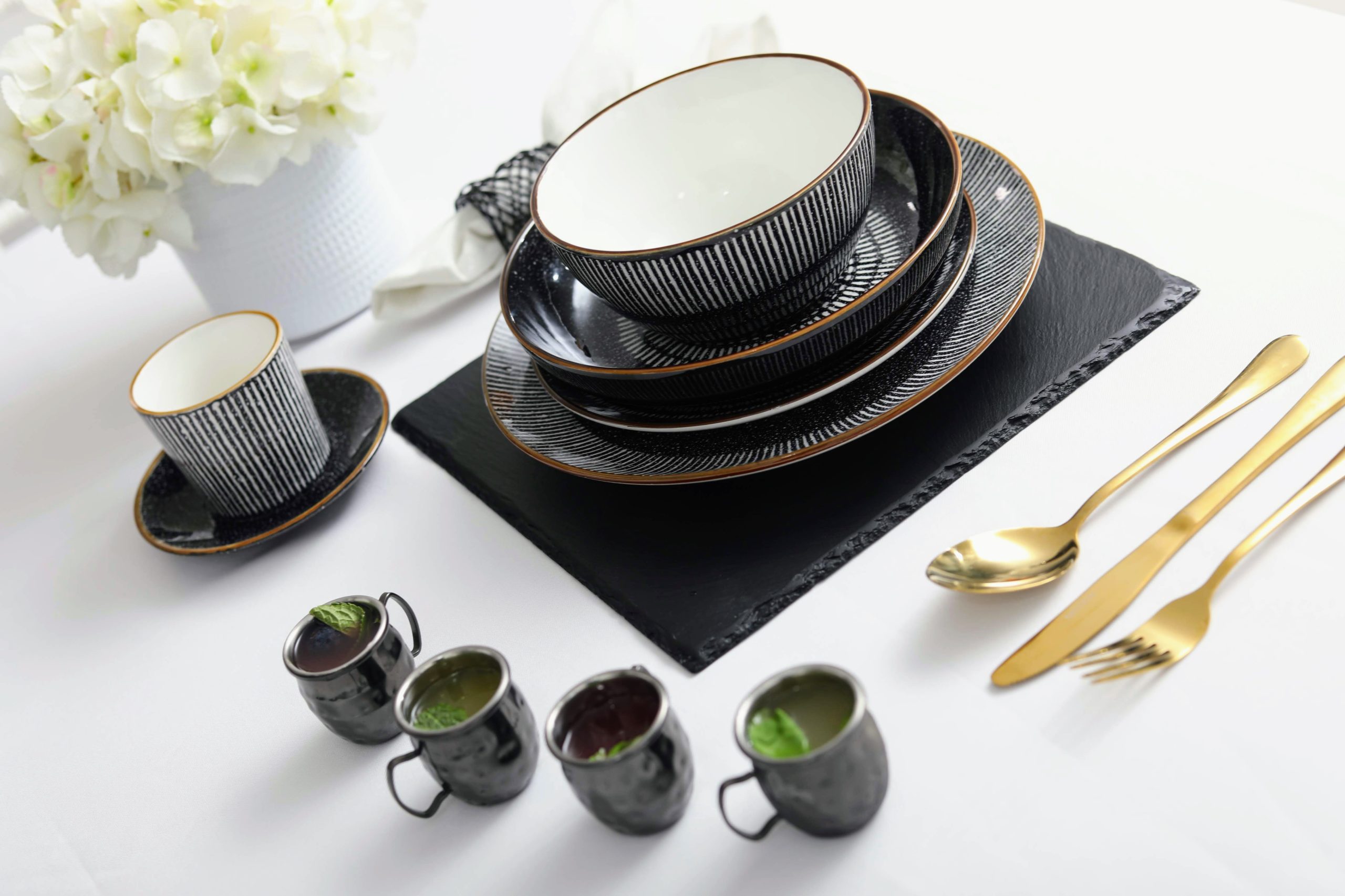 Personally, I like to incorporate charger plates to my table setting, especially for Lunch & Dinner placement. There's just something about layerings crockery with different textures that gives an elegant look even when you use the most basic plates.
It's always fun to have a theme (though not mandatory) when setting a table, be it a colour theme or an ornament theme, as it helps make quicker decisions on how you want your table to look visually. My favourite theme to date was a last minute table prep I pulled together for a pink themed 'Ladies Night', dinner party. The original idea was to go with Gold & Green with a hint of Pink (feathers) but at the last minute (I really do mean 3 hrs before the dinner party was scheduled to begin), during a last minute food shop, I came across these gorgeous ribbed dusky pink wine goblets and matching tumblers picked up from Homesense and beautiful pink & brushed gold cutleries.


When choosing your crockery don't be afraid to use colour and when placing napkins on the plates, level up by using napkin rings, it's amazing how a small ornament can make a huge aesthetic difference to your table setting. Below are just a few examples of mix matched crockery;
– Black & Gold hues table setting… this gives a classic darker hue, perfect for Black Tie Dinner parties
– Green, Gold & Pink hues table setting… this is a fresh fun way of introducing light colour to your tablescape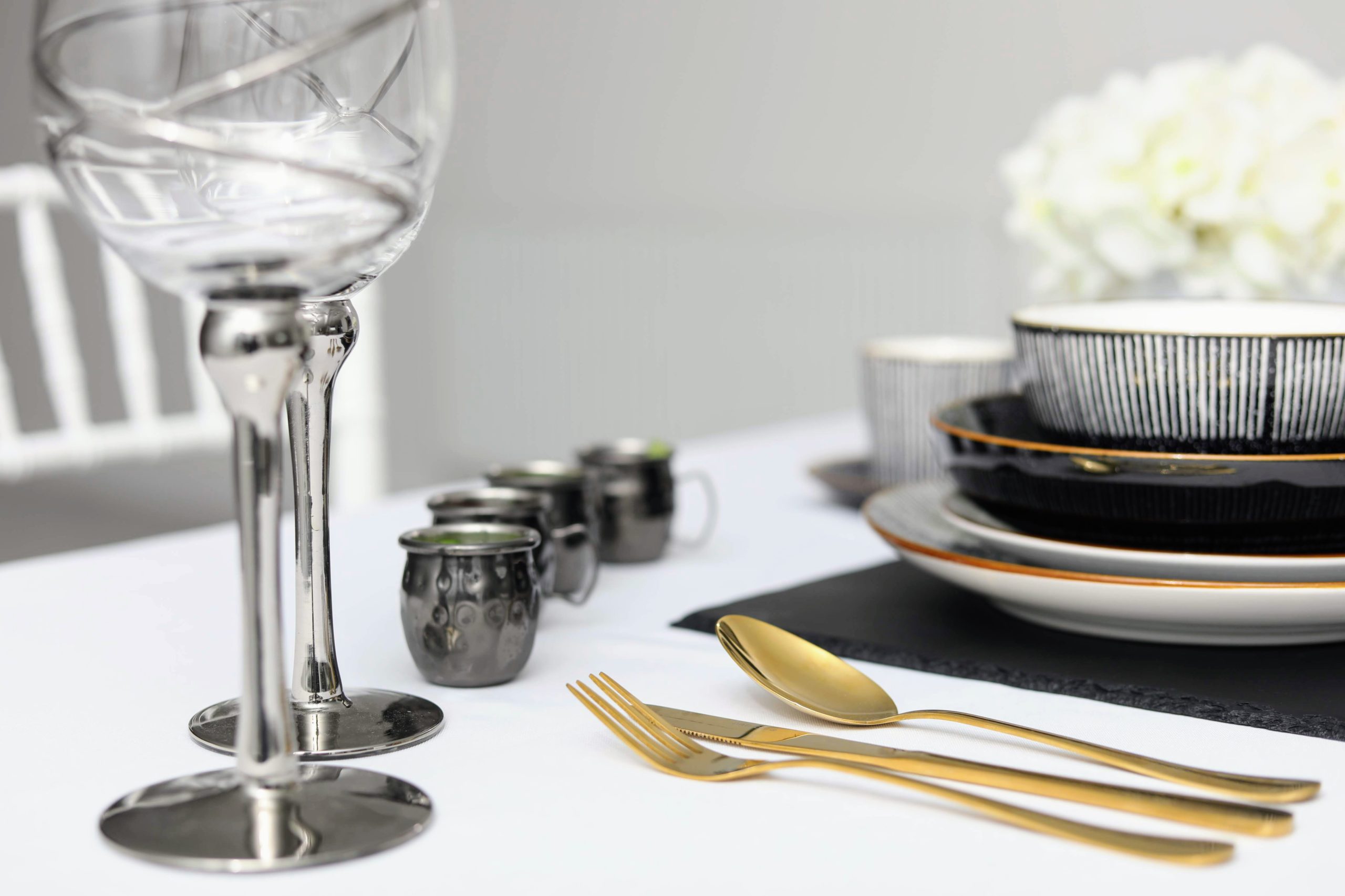 Table cloths and runners are optional, if you have a great looking dining table, I'll say avoid using a table cloth which would cover the beauty of your table. Runners can be used if you're having a family style meal, in which hot platters of food will be placed on the table for long periods of time or simply go with decorative centre pieces 'running' in the centre of your table to create a pretty table scape to lookout when having your meal.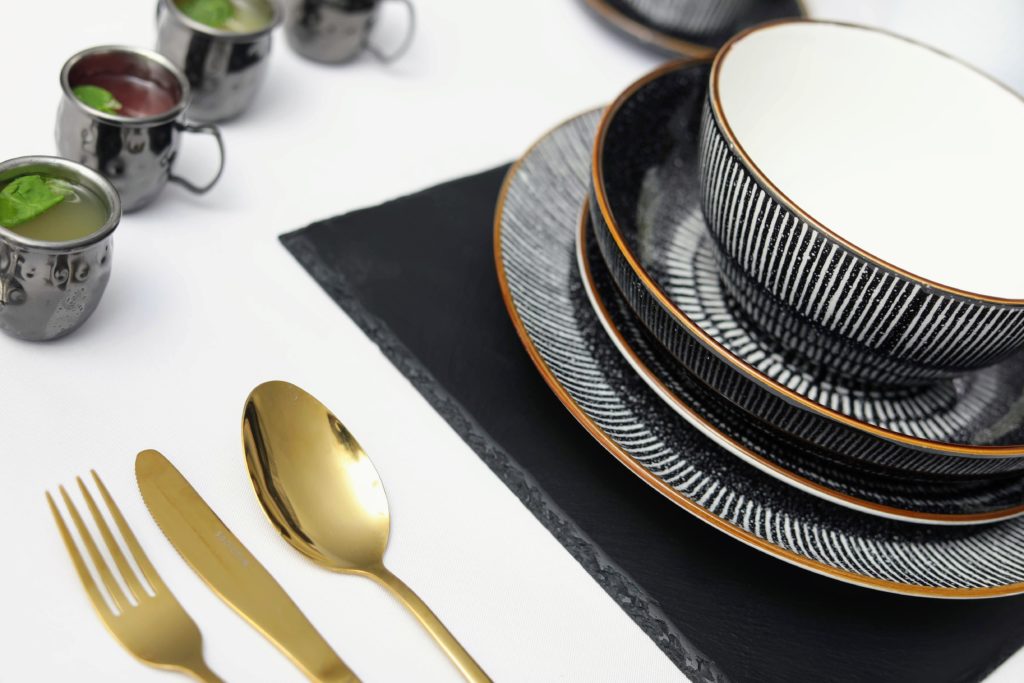 The crockery set featured on this blog consists of matching table ware of Dinner plate, Side plate, Soup Bowl, Serving Bowls, Serving platters platter, Dessert plates all purchased from HomeSense and TK Maxx
Check out the video of a garden tablescape for BBQ lunch for 4 on my channel 'FUNJAYJAY | Tablescape for a garden BBQ'
xoxo
FunLola
---